Police say surfboard will be analysed after third person killed in shark attack in Western Australia in less than a year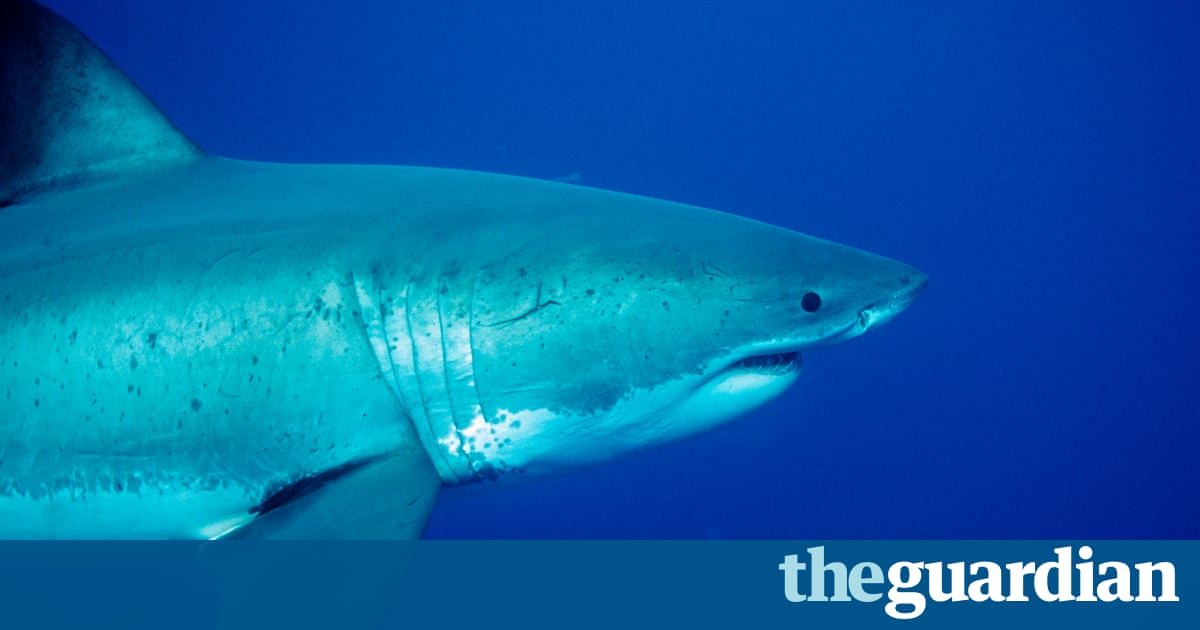 Authorities have so far failed to identify the shark that bit the leg of a 17-year-old Western Australian girl, who died on Tuesday after suffering major blood loss.
The teenager, who was surfing with her father during an Easter family holiday, is the third person to die after a shark attack in WA in less than a year.
She was mauled at the popular surf break Kelp Beds, near Wylie Bay, in Esperance, just before 4pm on Monday as her mother and two sisters watched in horror from the beach.
The girl was bitten on the leg, suffered massive blood loss and died at Esperance hospital a couple of hours later. The family is from Singleton, near Mandurah.
Esperance police acting senior sergeant Ben Jeffes said the girl was a competent surfer. Her broken surfboard has been recovered and will be analysed to determine what kind of shark it was.
What we have now are the debris which make a complete board, Jeffes told ABC radio on Tuesday. It will be sent to scientists at the Department of Fisheries for examination.
Theres a real sense of sadness and loss in the community here, its just terrible, Jeffes said.
Professional local fisherman Neville Mansted said it was a tragedy.
Theres a lot of people in shock, he told local Perth radio 6PR. It was one of my favourite surf spots but I think I might be crossing it off the list, together with a few other places.
The Shark Smart WA website recorded two public shark sightings in the Esperance area last week.
A medium-sized white shark was seen 150m offshore at Two Mile Beach in Hopetoun and another was seen 300m offshore at Crazies Reef.
The fact that there was a couple of sightings out there during the week, and with Easter coming on, I cant believe that somebody hasnt done something, like a fisheries patrol, Mansted said. Trouble is, nobody seems to be interested because its not them thats being bitten. Thats the tragic part.
Mansted said WA needed shark nets.
The fatal attack has revived debate about measures to protect the public from sharks in WA. The fisheries minister, Dave Kelly, confirmed drum lines were not deployed following the attack, because the new Labor government did not believe they made beaches safer.
The fact that drum lines werent deployed this morning, I think you can safely say, was a result of the change in policy from the election, the West Australian reported him as saying.
We made it clear in opposition that we dont see the merit in automatically deploying drum lines in these circumstances. This morning the beach is closed, the beach is clear, theres no one in the water. Its a reasonably remote location so there is no purpose served this morning by deploying drum lines.
The beach at Wylie Bay remained closed on Tuesday and the Department of Fisheries was conducting beach and water patrols. Surfers and swimmers have been told not to go into the water for at least two days.
The Esperance shire president, Victoria Brown, said she had been inundated with people asking how they could help.
In June last year, shark attacks resulted in the deaths of surfer Ben Gerring at Mandurah and diver Doreen Collyer at Mindarie Marina in Perth.
In 2014, Sean Pollard lost his right hand and left arm above the elbow.
Read more: https://www.theguardian.com/australia-news/2017/apr/18/wa-shark-attack-authorities-try-to-identify-predator-after-teenage-surfer-killed