Post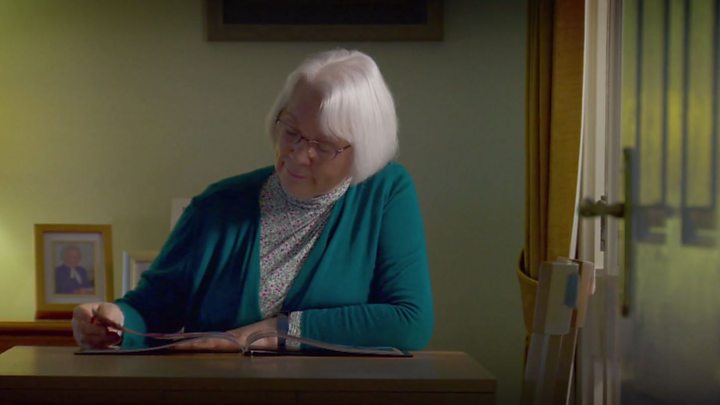 The suspended Belfast neurologist Michael Watt carried out hundreds of unnecessary procedures on patients, a BBC Spotlight investigation has revealed.
Dr Michael Watt worked at the Royal Victoria Hospital as a neurologist diagnosing conditions like epilepsy and Parkinson's Disease.
He is currently suspended from practising medicine.
It follows about 3,000 patients being given recall appointments last year.
Dr Watt was responsible for a huge spike in the number of epidural blood patches carried out in the Belfast Trust in 2015 and 2016.
A blood patch is a rare neurological treatment, usually for patients with a condition called spontaneous intracranial hypotension.
A report by the Department of Health, details of which have been obtained by Spotlight, says that almost none of the patients on whom Dr Watt carried out blood patches had the condition he was treating them for.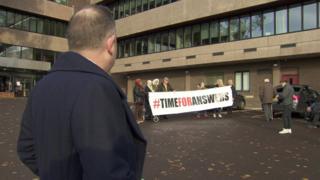 In 2018, almost 3,000 of Dr Watt's patients were recalled for a fresh assessment of their care.
Last week, Spotlight reported that one in five was told at the recall they had been misdiagnosed.
A blood patch involves injecting the patient's own blood into their spine.
Spotlight's research indicates that Michael Watt carried out 261 blood patches in a nine-year period from 2009 to 2017 inclusive, more than 160 of which were over two years, 2015 and 2016.
To put the figure in context, the programme sent a Freedom of Information request to 150 health trusts across the UK asking them how many blood patches they carried out in 2015 and 2016.
Ninety-six responded and analysis of their responses reveals that Michael Watt was carrying out more blood patches than any of them.
'Extraordinarily high'
A blood patch expert at the Countess of Chester Hospital in Cheshire, Dr Simon Bricker, told Spotlight that blood patches are normally done by anaesthetists.
He said the numbers being done by Dr Watt were "extraordinarily high" and "somebody doing epidural blood patches in very large numbers should raise red flags straightaway".
The programme also heard testimony which suggested Michael Watt may not have carried out blood patches in sterile conditions, which Dr Bricker said was "crucial" when doing a blood patch.
One patient, Therese Ward, described how she contracted meningitis after one of her blood patches, while another two were excruciatingly painful.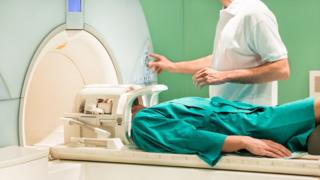 Dr Bricker told Spotlight that meningitis is a risk of a botched blood patch.
He added that the procedure, when done properly, should be largely painless.
'Traumatic experiences'
Therese Ward gave permission for the Belfast Trust to respond publicly to Spotlight's questions about her care.
Despite that, the Trust said it was unable to publicly discuss what it called the "personal and traumatic experiences" described by some of Dr Watt's patients.
It did not respond to questions about what it knew of Michael Watt's blood patches during the time of the spike.
It said that blood patches are carried out with an aseptic non-touch technique in a clean environment.
It added that a report into Michael Watt's care had recommended a new local guideline for blood patches which had recently been implemented.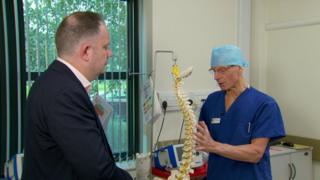 Spotlight has also revealed that Michael Watt's enthusiasm for blood patches was first curtailed because of the intervention of a GP.
In late 2016, a Comber-based physician noticed that several of his patients were receiving blood patches.
He didn't think they needed them and told the Belfast Trust.
Six months later, in summer 2017, Dr Watt was removed from clinical duties.
The recall of patients followed an investigation by the Royal College of Physicians.
The Department of Health said that it is frustrated with the situation.
"While we fully recognise that the delay in the release of the outcomes report – for reasons outside our control – is hugely frustrating for former patients of Dr Watt, we must emphasise that all recalled patients will have had direct dialogue with clinicians as regards their own diagnosis," it said.
In early 2019, Dr Watt was suspended from practising medicine.
A spokesperson for the PSNI said: "We are aware of the recall of neurology patients by the Belfast Health and Social Care Trust and have met with senior officials within the Department of Health to discuss the issue.
"The Department has agreed to provide us with further information so that we can assess how best to move forward and to enable us to determine if any potential criminal offences can be identified."
Read more: https://www.bbc.co.uk/news/uk-northern-ireland-50481781
Post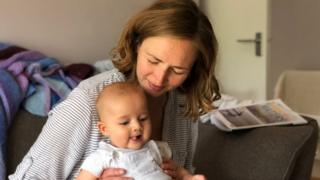 Eco-anxiety is a recently popularised term to describe the overwhelming powerlessness some people say they experience when they think about climate change. For parents, such fears can be particularly acute. BBC News speaks to some of those affected.
'I couldn't sleep and my appetite went'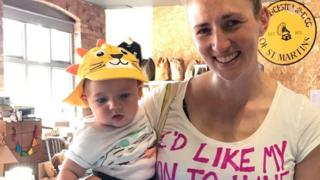 Like many new parents, Heather Sarno takes her son Jack along to rattle, rhyme and roll sessions at her local library. However, she broke down at a recent class because of her fears about the future of the planet.
"I was asking one of the staff members if I could speak to some of the other mums about coming to an Extinction Rebellion strike," says Heather, from Beeston in Nottinghamshire. "She said they wouldn't be able to get involved in anything political and I got really, really upset. She said, 'I think you need to go and see someone'. But a doctor isn't going to prescribe me with what I want."
The 32-year-old mum of one says she wants an end to the damage humanity is inflicting on the planet.
She says the fact her fears are grounded upon scientific fact sets her anxieties apart from other psychological conditions or the usual fears that afflict new parents about their offspring's future. For starters, she says, there is no medical treatment for the eco-anxiety she is experiencing.
"A doctor wouldn't be able to control the companies responsible for 70% of the world's carbon emissions or put a stop to recreational flights," she says. "Only this morning, I was crying about it. It's like a grief process."
Having a child has exacerbated Heather's fears for the future. She says she only realised the impact of climate change after Jack's birth.
"It was terrifying – for days, I couldn't sleep. My appetite went. I cried loads. I felt really, really anxious and upset. I remember being really frantic and asking my husband, 'did you know about this?' I felt so guilty about having had Jack."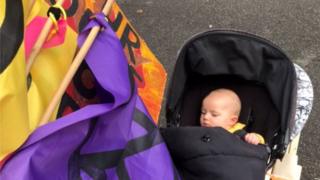 So guilty did Heather feel, she has decided against having any more children.
"Jack is four months old. He's absolutely lovely. He's a dream baby, really," she says. "I can look at him and just burst into tears because I want him to have a nice life. I could definitely cry all the time but I've kind of made peace with the fact that if we carry on the way we are, he will die because of the effects of climate change.
"That's absolutely horrific but I have made peace with the fact that that is what will happen."
Heather channels her energy into activities for Extinction Rebellion, the protest movement that campaigns on climate change, which she recently joined. She takes Jack along to the meetings and says she has no concerns he will find such activities overwhelming.
"The atmosphere is actually really chilled," she says. "I don't want to pass on my anxiety until he's old enough to deal with it."

What is eco-anxiety?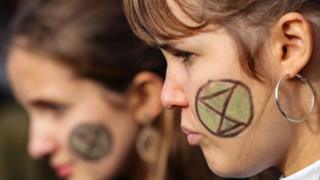 The American Psychological Association describes eco-anxiety as "a chronic fear of environmental doom". According to the Climate Psychology Alliance (CPA), a not-for-profit organisation that aims to help people with eco-anxiety, the condition manifests itself in a number of ways – grief, rage, depression and hopelessness. "It's not a mental illness," said Caroline Hickman, a teaching fellow at the University of Bath and CPA executive. "If anything, it's a sign of good mental health because you are engaging with what's going on."
The CPA says eco-anxiety has been around for decades. However, a "massive public awakening" on climate change has brought it more into focus. "I would confidently say there are thousands suffering with this," Ms Hickman added.
Although anyone can have the condition, according to Ms Hickman it is "particularly acute" in parents. "Parents, of course, feel guilt and grief for their children," she said. "The parental instinct is to protect your children, and yet you can't protect them from this."
"It's a perfectly healthy response," added Ms Hickman. "Really, the cure is about some counselling, some psychotherapy and coming together with other like-minded people. The feeling that you are not alone is incredibly powerful."

'You need to feel the fear'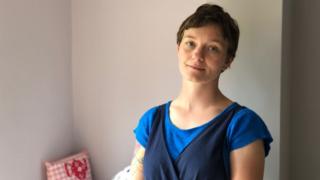 Like Heather, fellow mum Lily Cameron, joined Extinction Rebellion a few weeks ago and says listening to speeches by the likes of teenage environmental activist Greta Thunberg, makes her cry. She has an eight-year-old daughter, Jasmine, whom she takes to environmental gatherings.
"I don't want her to become anxious," she says. "For children, anxiety is more of a problem because they have so little control over their lives. Because of that, there are some things I wouldn't say to her."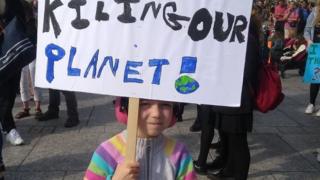 The 31-year-old mum, also from Beeston, has not sought medical treatment for her environmental fears.
"If you went to the doctor about eco-anxiety they would probably tell you to distract your mind or take these medications," she says. "It's not appropriate in this case. You need to feel the fear.
"I wake in the middle of the night and can't switch my brain off. I've always been quite eco-friendly but the anxiety has definitely got worse in the past few months. I've realised the things I'm doing are not going to be enough.
"The more you learn, the more fearful you feel but it's important that fear galvanises you into action. If you just feel the fear, you will be completely overwhelmed by it and not do anything."
'You are not alone'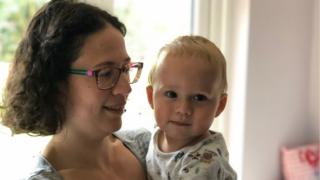 Mum-of-two Heidi Jeffree, 31, from Forest Fields in Nottingham, says she has spells of shakiness and a shortness of breath when she considers the future of the planet. She also recently joined Extinction Rebellion and says forming such alliances made her feel "powerful".
"It shows you you are not alone," says Heidi, who is mum to Cassie, four, and Finch, one. "That's really helpful and calming."
Unlike Heather and Lily, Heidi has previously suffered from anxiety. In her 20s, she received counselling and "various medications".
"Therapy was massively helpful but I think anxiety is probably a facet of my personality," she says. "It's not necessarily a bad thing if you can manage it. And I can take the things I learned in therapy and apply them to this situation.
"For me personally, getting outside every day for fresh air and doing breathing exercises can help with the stress. It also helps to connect to other people."

Follow BBC East Midlands on Facebook, on Twitter, or on Instagram. Send your story ideas to eastmidsnews@bbc.co.uk.
Read more: https://www.bbc.co.uk/news/uk-england-nottinghamshire-49836830