Post
At a meeting with top tech leaders Trump promised a transformation of outdated federal technology, which astonishingly still includes floppy disks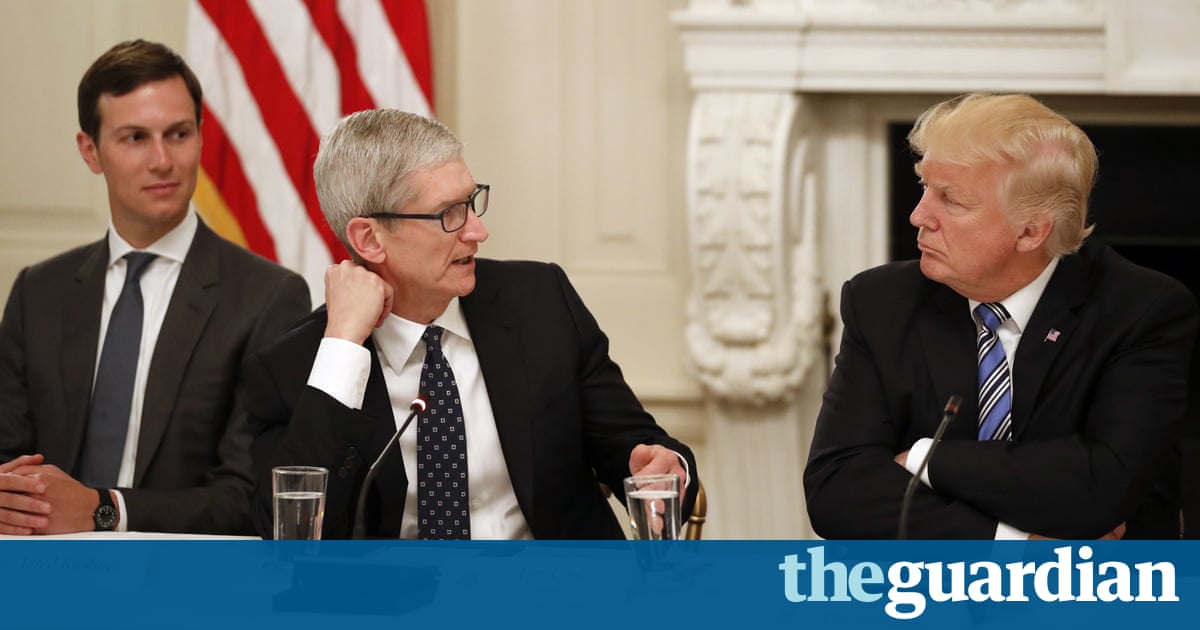 Donald Trump called for sweeping transformation of the federal governments technology during the first meeting of the American Technology Council, established by executive order last month.
Eighteen of Americas leading technology executives including Amazon CEO Jeff Bezos, Apple CEO Tim Cook, Microsoft CEO Satya Nadella and Eric Schmidt, the executive chairman of Google parent Alphabet convened at the White House Monday for the summit.
Government needs to catch up with the technology revolution, said Trump. America should be the global leader in government technology just as we are in every other aspect, and we are going to start our big edge again in technology such an important industry.
The tech leaders spent four hours meeting officials including vice-president Mike Pence, treasury secretary Steven Mnuchin and commerce secretary Wilbur Ross before meeting with the president. Ivanka Trump, the presidents daughter, was also present.
They discussed modernizing the governments technological infrastructure, cutting fraud and government costs and improving services for taxpayers. The White House believes these measures could save up to $1tn over 10 years.
Together we will unleash the creativity of the private sector to provide citizen services in a way that has never happened before, said White House senior adviser and Trumps son-in-law Jared Kushner, before the sessions started.
Kushner highlighted some astonishing examples of outdated federal IT infrastructure, including the fact that the defense department still uses 8-inch floppy disks on some of its legacy systems. He also mentioned that civilian agencies maintain more than 1.6m email addresses per month using on-premise servers at an average cost of $20-per-user per month. Switching to cloud-based email services could reduce these costs down to $3-per-user per month, he said.
Our goal here is simple: we are here to improve the day to day lives of the average citizen. Thats a core promise and we are keeping it, said Kushner.
We will foster a new set of start ups focused on gov-tech and be a global leader in the field making government more transparent and responsive to citizens needs.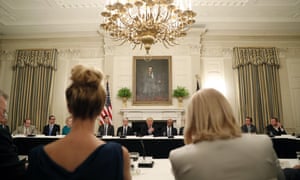 Read more: https://www.theguardian.com/technology/2017/jun/19/donald-trump-american-tech-council-government-overhaul
Post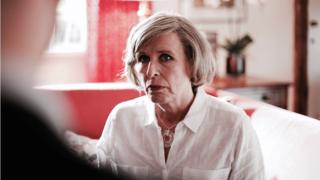 A docudrama depicting Theresa May's rise to power last year is to air on BBC Two on Sunday as the fallout continues from the general election.
Theresa vs Boris: How May Became PM was commissioned before Mrs May called the snap election.
It focuses on the 20 days between the Brexit vote and Mrs May becoming Conservative leader and prime minister.
Doctor Who actress Jacqueline King stars as Mrs May, while Will Barton plays Boris Johnson.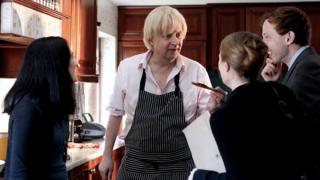 Inbetweeners actor John Seaward appears as Michael Gove, who was another leadership challenger.
It will also feature interviews with some of those who were involved in the battle to become party leader, including former ministers Nicky Morgan and Iain Duncan Smith.
The BBC said the programme was based on "exhaustive research and first-person testimonies" and would "lay bare the politicking and positioning, betrayals and blunders" of the time.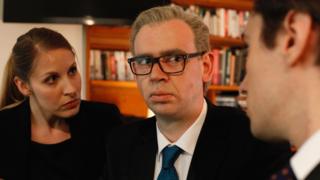 It will portray the events following last year's EU referendum and David Cameron's subsequent resignation as prime minister.
It will recount how Mr Gove – who had backed Johnson's leadership bid – launched his own campaign to become prime minister, leading Mr Johnson to back out.
Mrs May ended up winning the leadership race but a year later finds herself in a vulnerable position following an election that saw her party win the most seats but not a majority in the House of Commons.
Theresa vs Boris: How May Became PM airs on Sunday at 21:00 BST on BBC Two.
---
Follow us on Facebook, on Twitter @BBCNewsEnts, or on Instagram at bbcnewsents. If you have a story suggestion email entertainment.news@bbc.co.uk.
Read more: http://www.bbc.co.uk/news/entertainment-arts-40249614