Post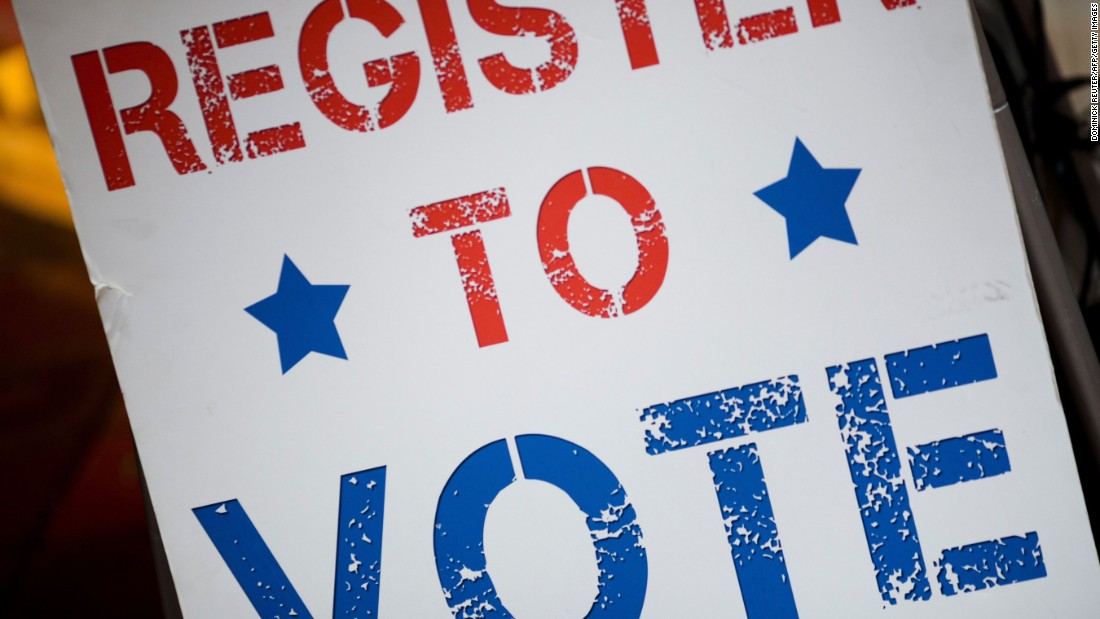 Washington (CNN)California teens are prepared to rock the vote when they turn 18.
"The numbers keep going up," Padilla told CNN. "These kids know that to change the political environment and policy, they need to register to vote, and they need to vote."
Padilla's announcement was tied to the launch of
HighSchool.sos.ca.gov
, a new portal on the secretary of state's website connecting youth with civic engagement opportunities. Later this month, Padilla said, he will kick off California High School Voter Education Weeks, where he will hold rallies and speak to thousands of students about the importance of voter registration and preregistration.
"A couple of years ago, it took a lot of work to convince young people why it's important to register to vote and to vote," Padilla said. "It's not that hard of a case to make anymore."
For California teens, preregistering to vote marks the first step in getting involved in the political process.
Some experts suggest California's voting reform is part of a broader story on positive voting rights expansions.
Luis Sanchez, co-executive director of Mobilize the Immigrant Vote/Yvote, also noted Parkland's impact on young people in California.
Last month, hundreds of thousands of students, teachers and supporters gathered in the nation's capital — and in various cities across the US — for the March for Our Lives rally, organized by survivors of the Parkland shooting.
Read more: https://www.cnn.com/2018/04/09/politics/california-teens-preregister-to-vote/index.html
Post
When survivors of the Parkland, Florida, school shooting returned to classes after spring break on Monday, they were met with a slew of new security measures, including a widely resented policy: mandatory clear backpacks for everyone.
Students at Marjory Stoneman Douglas High School, where 17 people were killed in a mass shooting in February, were quick to express their disdain for their new accessory.
Junior Cameron Kasky stuffed his backpack with tampons on Tuesday to protest what students have called an invasion of privacy.
Senior Carmen Lo took a jab at Sen. Marco Rubio (R-Fla.) and the National Rifle Association by hanging a $1.05 orange price tag on her bag ― the value of the donations Rubio has accepted from the NRA divided by the number of students in Florida. "This backpack is probably worth more than my life," read a note that Lo had penned and stuffed inside her bag.
The idea of using clear backpacks in schools as a way to prevent gun violence is not new. Schools across the country have enforced similar rules since at least the Columbine High School massacre in 1999.
But Stoneman Douglas students — many of whom have led a national call for stricter gun control — say the measure is only window dressing and does not actually address the problem of gun violence.
"I hate the backpacks, and I think they solve nothing," Alyssa Goldfarb, a 16-year-old sophomore, told Vice News. "It's more of a way of the county saying, 'Hey, we're doing something.'"
As students pushed back against the new backpack rule this week, Robert Runcie, the superintendent of Broward County Public Schools, said the policy was "an initial measure, not a permanent one."
He told the Sun-Sentinel that the district may eventually allow other backpacks and that officials were determining the best methods to keep students safe in the long term, including the possible use of metal-detecting wands.
A district spokeswoman told the paper that officials were still exploring the idea of using such wands. "No decision or date has been set for [their] use," she said.
Besides the backpacks, other security measures — including increased police presence and a requirement that students wear an ID tag at all times — have been introduced at Stoneman Douglas since the February massacre.
Though some students say they do feel safer with the new policies in place, several said this week that the school environment now feels stifling and "like jail."
"I definitely feel safer, but in no way is school going to be a place of cognitive education and creativity when it feels like a jail cell," junior Jack Macleod told CNN.
Read more: http://www.huffingtonpost.com/entry/parkland-students-protest-clear-backpacks_us_5ac3c316e4b09712fec54607